Why Study in New Zealand?
New Zealand has a sound educational system that maintains quality education and international reputation. Students from many countries consider New Zealand as a highly desirable study abroad destination. The universities, colleges and institutes of New Zealand are supported by an integrated education system in which students find it easy to make the transition to the next level of education.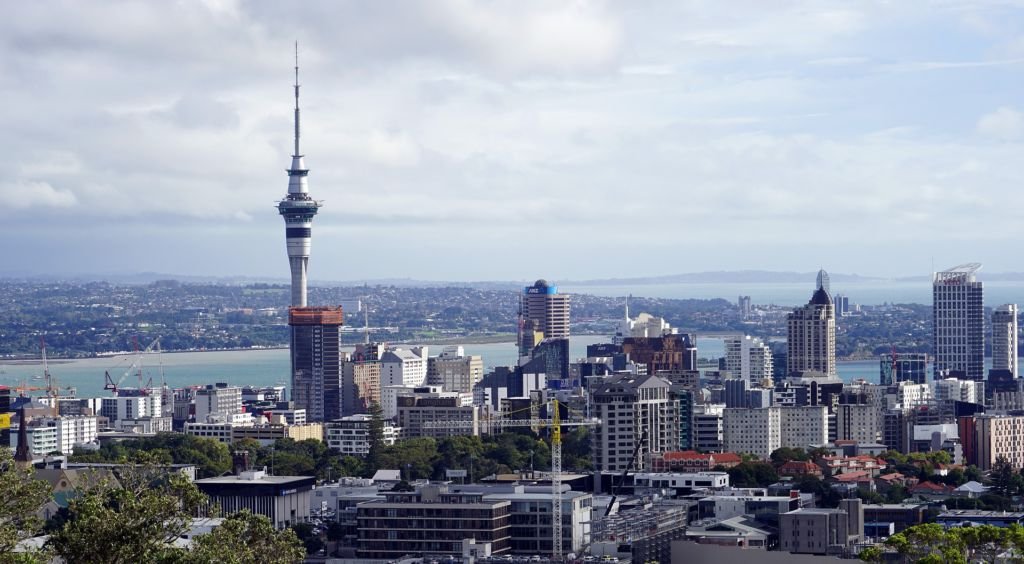 Varied Universities & Courses
With a large number of universities, institutes of technology and polytechnics, colleges of education and private training establishments, New Zealand offers a wide range of choice to prospective students. From engineering to law, universities of New Zealand offer all courses.
Academic Exellence
Universities of New Zealand have a great reputation for providing excellent education. The degrees obtained from universities of New Zealand are accepted globally.
Value Money & Saving Time
Education in New Zealand can be acquired at an affordable cost. The tuition fee varies in universities and courses.
Student Life with International Tradition
Students are warmly welcomed by New Zealand for bringing cultural diversity and contributing to their economy. Because of the ethnic diversity of the population, international students frequently take part in numerous cultural, sporting and religious events.
Language Skills
English is the day-to-day language of New Zealand. Students from other countries find it easy to study, live and interact in New Zealand.
English Language
Students who wish to study in New Zealand require good English language skills. A band of 6.0/6.5 for undergraduate & 6.5 / 7.5 for postgraduate courses is desirable. A TOEFL score of 550 and a TWE (Test of Written English) score of 4 is required.
Student Visa
Every student is required to apply for a student visa if he wishes to study in other country. The procedure to apply for student visa in New Zealand is available at www.immigration.govt.nz/migrant/stream/study
Applying to New Zealand
Students who complete either of the following qualifications by studying in New Zealand are eligible for a twelve-month open work permit:
Post Study Work in Australia
A qualification at level 7 or above on the New Zealand Qualification Framework and studied that qualification in New Zealand for at least one academic year; OR
A two year qualification at level 4 to 6 on the New Zealand Qualification Framework and studied that qualification in New Zealand for at least two academic years.
Universties
Australian Catholic University
Curtin University of Technology
University of Western Sydney
University of Southern Queensland
University of New England (Sydney)
University of Wollongong
University of Ballarat
Southern Cross University
ECA-Victoria University
University of New England (Armidale)
Melbourne Institute of Technology
TAFE NSW
Canterbury Business College
Pacific College of Technology
Australian Institute of Commerce & Language
Kaplan Business School
central queensland university
Box hill institute
IIBIT
Latrobe University
Swinburne University
Deakin University
Royal Melbourne Institute of Technology (RMIT)
Australian Catholic University
MIBT @ Deakin University
University of Ballarat
Melbourne Institute of Technology
Melbourne Institute of Tourism & Hospitality
Melbourne Institute of Engineering
Australian National Airline College (ANAC)
Sunraysia Institute of TAFE
Baxter Institute
Kaplan Business School
Monash University
central queensland university
Hales institute
Australian Catholic University
James Cook University Brisbane
Bond University
University of Southern Queensland (Toowoomba)
Griffith University
Canterbury Technical Institute
Australian Wings Academy
South Bank Institute of Technology
Career Australia Group
Gold Coast Institute of TAFE
Skills Tech Australia
Sunshine Coast Institute of TAFE
Bermer Institute of TAFE
University of Ballarat
University of South Australia
South Australian Institute of Business & Tech (SAIBT)
Adelaide Pacific International College
Kaplan Business School
University of Canberra
Australian Catholic University
Canberra Institute of Technology
University of Tasmania
Government Education & Training
Edith Cowan University
Durtin University
Education & Training International
Perth Institute of Business & Technology
University of Tasmania
Australian National Institute of Business & Technology
Australian School of Business Adminsitration Technology and Research
Australian Academy of Management and Science
Cambridge International College
ECA - Victoria University
University of Wollongong
University of Wollongong Sydney Business School
UOW College Wollongong
Latrobe University
ATMC
Australian Institute of Technical Training
International College of Management
Box Hill Institute
Holmes Institute
Angad Australian Institute of Technology Pty Ltd